Introducing the new Lister based Handypiece Pro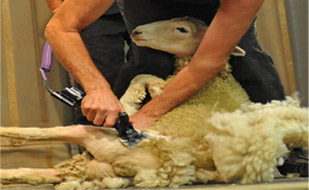 Order your Handypiece now, and as well as your power pack, holster, and pouch, you'll receive the new 'Lister' as part of your kit. If you're ordering from Australia please contact your preferred local agricultural retailer to purchase your new Handypiece.
Would you like to customise your Handypiece to complement the way you work?
Specify if you would like your new Handypiece to be designed for left handed use or shearing, and we will especially design your Handypiece to suit your needs - at no extra cost!
What do you get in the full kit?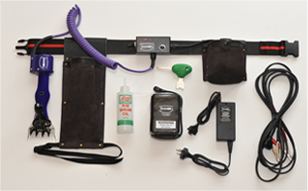 Kit includes:
'Lister' based Handpiece
Lithium 12volt 10.5Ah battery pack & charger x1
and
5m extension cable
Belt, holster & pouch
Screwdriver
Oil bottle
FREE heavy duty carry bag
TOTAL: $1550 ex GST (NZ)
NOTE - This does not include combs or cutters
Purchase Options
Order an extra Lithium battery And get more life out of your Handypiece!
If you interested in purchasing our 240VAC/12VDC power supply for mains-powered operation
If you are a professional shearer for small lifestyle blocks etc, you may be interested in our customized pack
Please select the 'professional shearer' option down below
Order your Handypiece below: